Heating propane delivery
Dol-Jac is the Florida's trusted heating oil company!
Heating oil is the choice of many of your neighbors here in the Florida. That's because heating oil is an affordable and safe way to keep homes warm, safe and comfortable.
You know how harsh winters can get here. The average low temperature in January is 14˚ F do you also know it can get much colder than that, with the record low being -30˚.
When you're coming into your home from that kind of cold, you want a heating fuel that will warm up your home fast. And nothing is faster at getting your home warm than heating oil!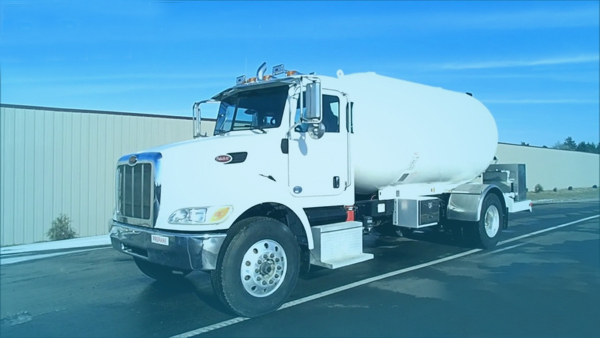 Heating oil is also an efficient fuel—30% more efficient than electricity for heating. And improvements in heating oil in recent decades have made it much more clean-burning, so you can heat your home with dramatically reduced emissions and less wear on your furnace or boiler.
Why Dol-Jac should be your heating propane delivery service
If you're looking for a heating propane delivery company that has a strong track record of reliable heating propane delivery, look no further than Dol-Jac!
Dol-Jac is a third-generation family-owned, locally-based fuel services provider. We understand the needs of Florida residents because we're from here, too. That's why we provide personal, courteous service you can count on no matter how harsh winters get.
If you want some or all of these things in your home, you're going to need a reliable propane home delivery company. And that's where "Dol-Jac" comes in!
Contact Us Today
Personalized delivery options
Heating oil is one thing you never want to run out of. So we offer delivery plans designed to protect you and your home from a heating oil run-out.
Our most popular heating propane delivery plan is Automatic Delivery. Why? Because it's work-free and worry-free! It's also FREE to enroll. Once you enroll in Automatic Delivery, there's nothing else for you to do.
You no longer have go outside or down into the basement to check your heating oil tank gauge levels. You no longer have to get in touch with us to request a delivery. You no longer have to worry that you forgot to check and you ran low on heating oil or, worse, ran out and now have to deal with the hassle and expense of an emergency delivery.
Instead, we use state-of-the-art computer software to track your propane usage along with the current weather. That data is used to accurately predict when you will need a heating propane delivery, and we schedule it to get to your home before you run low.
If you prefer more control over your heating propane delivery, we still offer the will-call option. You are responsible for monitoring your heating oil usage and scheduling deliveries. We recommend that you do not let your tank gauge level fall below ¼ full before contacting us to request a delivery so we can work you into our delivery route as fast as possible.
And if you run low or run out, don't worry. Dol-Jac provides emergency heating propane delivery for our customers 24/7, 365 days a year.
Ready to enjoy heating propane delivery that's worry-free? Become a Dol-Jac customer today!